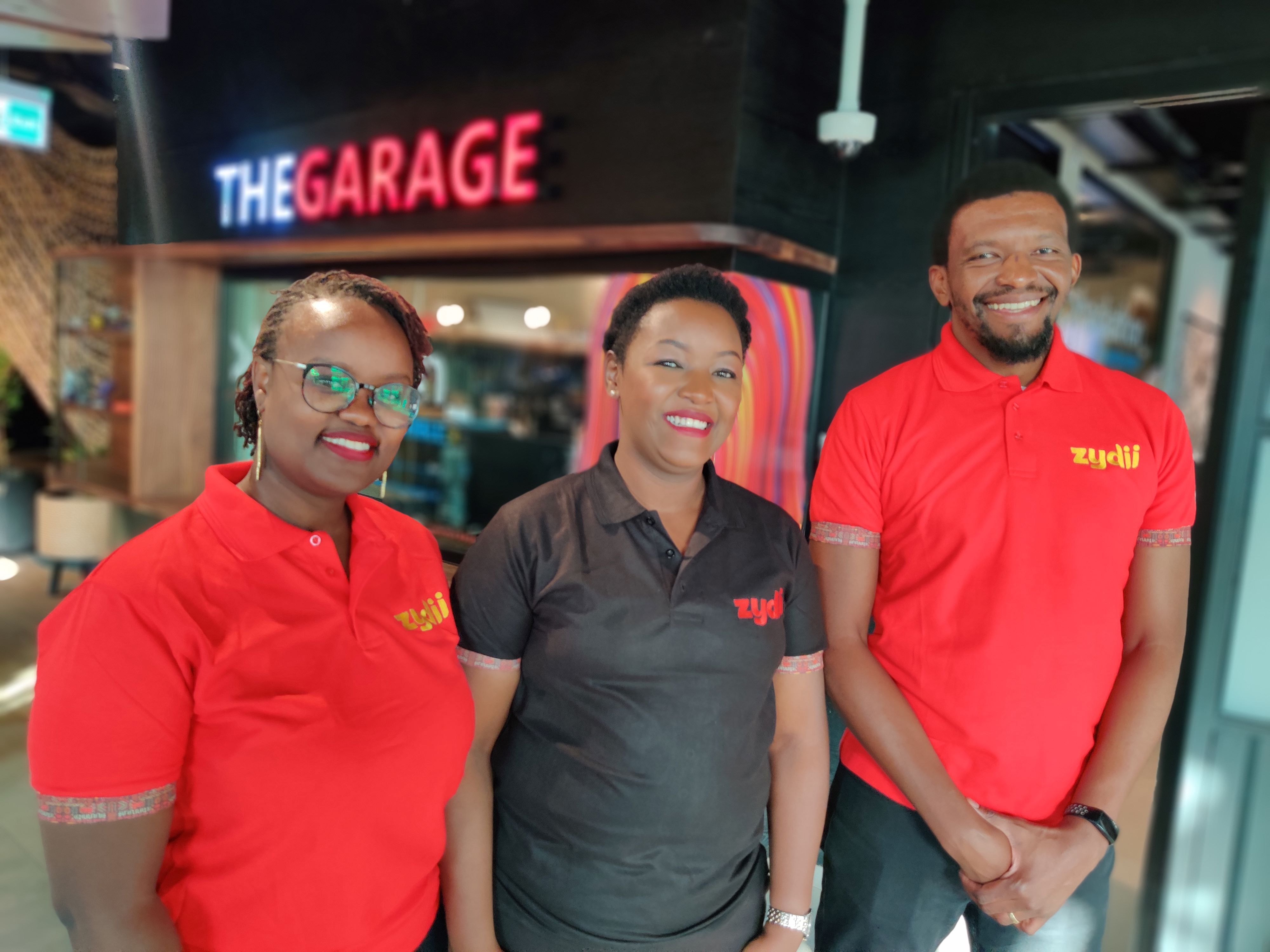 Zydii, a Nairobi-based digital training solutions provider founded by two Kenyan ladies, has received pre-seed funding from DOB Equity, Kua Ventures, Kaleo Ventures and NaiBAN. The funds will support the company's growth and expand its suite of upskilling solutions for the African business workforce.
Zydii was founded in 2017 by Joyce Mbaya, a trainer, author and computer scientist with a passion for training and technology. Joyce founded Zydii in a bid to raise the skills of small and medium enterprise (SMEs) employees with relevant, accessible, and affordable knowledge and skills.
Zydii offers 100+ digital training courses on soft skills and technical skills that businesses need to grow. These courses are developed in partnership with local experts and are highly accessible and affordable.
The objective of Zydii's courses is to help empower the African workforce by providing localized upskilling training courses to help Africa's emerging businesses. The company will use the funding to expand its services to clients across Africa, including Kenya, Nigeria and South Africa.
"We provide much-needed localized training courses to address the skills gap in the African employment market and help improve the skills of the working population," says Ms Joyce Mbaya, founder and CEO of Zydii.
Ms Vera Wachira, Investment Manager at DOB Equity says the investment in Zydii will grow its support for local and female led enterprises, which now make up a third of DOB's active portfolio companies.
Zydii recently completed the Scaleup Accelerator program by Greenhouse Capital and Microsoft, which aims to help tech pre-series A stage companies prepare for strong growth and funding. The company was also selected for the inaugural Google for Startups Accelerator for Women Founders.
"Our vision for Zydii is to be able to ignite prosperity through shared wisdom. We are passionate about our missions to provide accessible and transformative digital training for African businesses," says Ms Mbaya.
SMEs are crucial towards contributing to Africa's inclusive socioeconomic development and growth, and SMEs are estimated to account for 80% of the continent's workforce in both formal and informal sectors. These businesses require their staff to have both job-specific hard skills and general soft skills to be successful.
Low workforce skills are increasingly recognised as a key constraint to the success of businesses in Africa. The skills gap is also notable in the over 10 million youth entering the labour market yearly. As businesses grow to meet the current and evolving needs in the African market and beyond, it's imperative that they find solutions that will upskill their workforce affordably and effectively.
Mr Nick Vilelle, founding member of NaiBAN says there is a gap in the market for upskilling employees with quality and affordable localized courses. The solutions by international platforms often do not adequately capture the nuanced intricacies of local market.
"The passion and deep domain experience of Zydii founders Joyce Mbaya and Rhoda Kingori make us confident that they are the right people to solve this problem and that they will be at the forefront of upskilling the workforce in Africa," says Mr Vilelle.
Mr Peter Fry, Executive Director of Kua Ventures says demands on the modern workforce have never been higher and are rapidly changing. "Zydii's affordable, engaging and localised training product has the opportunity to transform Africa's education landscape by making a meaningful impact to help prepare professionals for greater success and personal growth," he says.