The Most Successful People in The World Are No Different Than You or Me
The most successful people in the world are no different than you or me. So why are they successful? The answer is simple, they just have different habits that form the way they think and perceive the world and as you know habits are learned behaviour.
In Tom Corley's article on the 1% and why they will always control the wealth, he highlighted several things that keep them on the top. We focused on the two key habits.
 Read to Learn Every Day
Successful people are readers and the love of reading comes from the thirst to learn something new, whether it is to be creative, imaginative, strategic… name it and you can find it in a book. They spend at least 30 minutes a day reading, it takes work and sacrifice but that is a discipline that most (if not all) successful people have. Our Zydii CEO is constantly reading and we all wonder where she gets the time, she is intentional and this drives the whole team!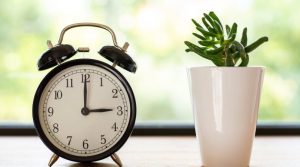 5:00 am Alarm
The most successful people in the world are early risers, but this is because they have realized that there are not enough hours in the day when you are at your peak. When your mind is alert and fresh. Waking up early allows you more time to learn something, meditate, pray, exercise. If you think about it, whereas your day begins at 6 or 7 (or even 8!) someone has been awake, fed their mind (reading or learning), fed their spirit (prayer or meditation) and fed their body (food/exercise). This person will tackle the day like a gladiator and get things done!
Give it a try for one week, be deliberate, read a few pages of something interesting and value adding and try to wake up even one hour earlier and thank us later! Try to build a new habit that will prime you for success!
Comments
comments